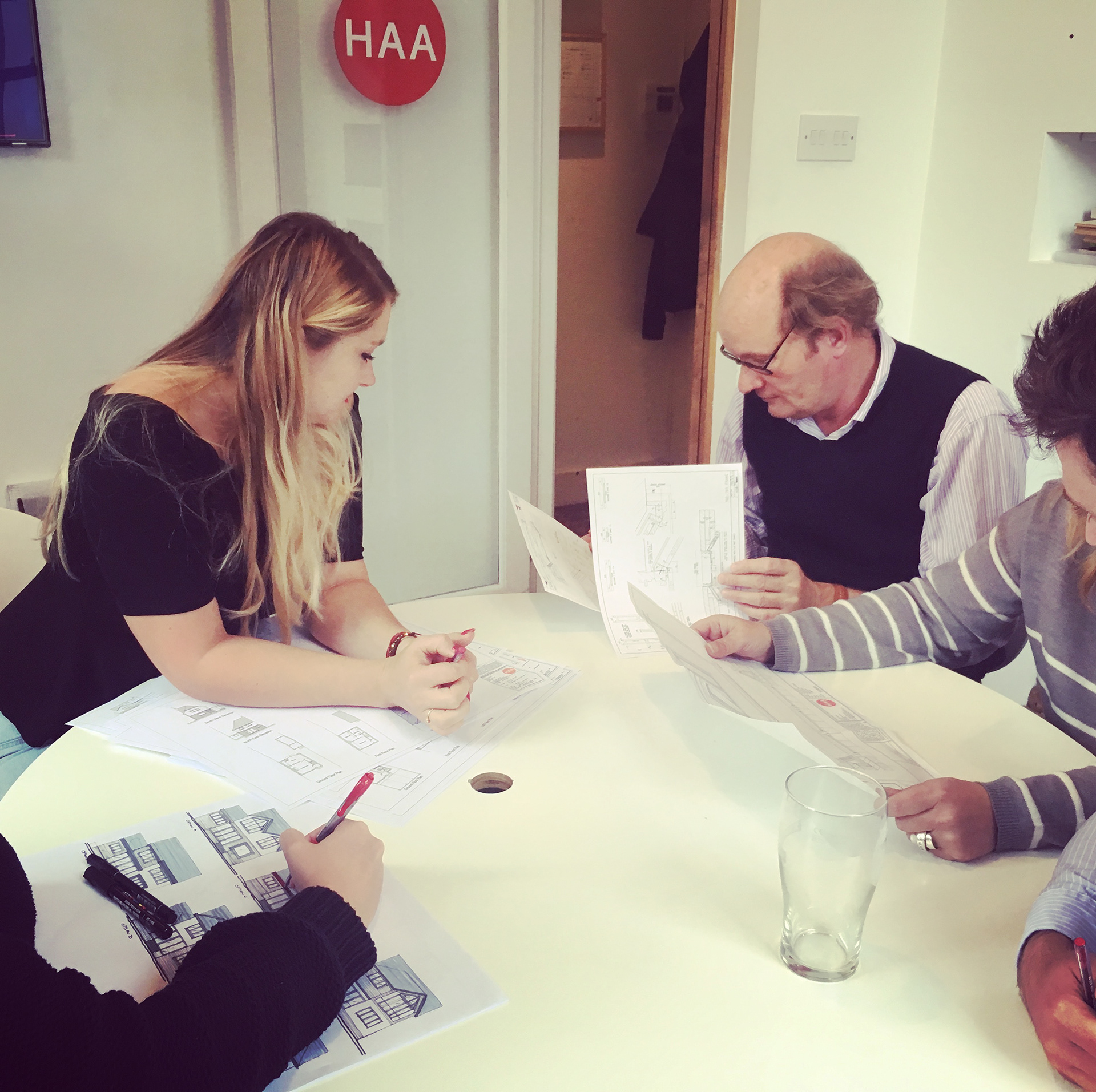 Awesome team, extraordinary clients and world class design
Happy employees with challenging career prospects and a culture based on transparency, rewarding success, personal development and an open exchange of ideas and teamwork.
"HAA offers an exciting opportunity to work on UK projects at the heart of a diverse design team. Since joining I have had the opportunity to draw on a wealth of knowledge from people around me, enabling me to develop my creativity within a project environment. Sharing in your passion for design over lunch or on the softball pitch has been a positive recreational activity."
HAA

is an intelligent and rewarding company to be a part of.  With a strong and well-established reputation, values and ethics we can offer a stable foundation and a supportive network on which to build your career, whether it be as an architect, interior or graphic designer, landscape architect, masterplanner or otherwise.
We aren't a pretentious bunch and we will welcome you with open arms. Get in touch!
Part II Architectural Assistant, Marlow, Buckinghamshire
This is an opportunity to join an expanding practice of 12 employees (full & part time) with an excellent local reputation built up over the past 20 years. Being a relatively small practice, it is important to them that individuals are team players, flexible and 'hands-on'. This is a great opportunity to make a contribution to the growth and evolution of a vibrant practice.
You are a Part II Architectural Assistant who wants to get involved in a large range of projects across all the RIBA work stages from feasibility to on-site project management on small residential extensions to mixed use commercial schemes. You will have a positive, self-motivated and enthusiastic outlook with the ability to manage your own time effectively.
Ability to sketch/draw freehand
Our offices are in Marlow, Buckinghamshire.
They are a multi-generational team who are very much design-led and enjoy collaborating on projects. Being a small practice, they try to encourage everyone to join in with a monthly shared lunch and other local social events.
Please include a sample of recent work within your CV. Salary dependent on experience.
Independent applicants only please.
We are an equal opportunities employer
Please contact Lynne

- mail@heighwayassociates.com